> Fossils
Lumbricaria
Item number: FOS31
Format: 10,5x7,5x1 cm
Size: 140 mm
Weight: 210 g.
Locality: Solnhofen, Weißenburg-Gunzenhausen, Mittelfranken Co., Bavaria, Germany

 Worm-like coprolite.  Lumbricaria was formally believed to be fossilized worm. Lumbricus = earthworm. Later on new opinion said that fossil might be a coprolite excreted by various fishes. a there was the view that it could be fish excrement. Nowadays, the prevailing opinion is that these fossilized excrements were left for us by cuttlefishes. 



In stock.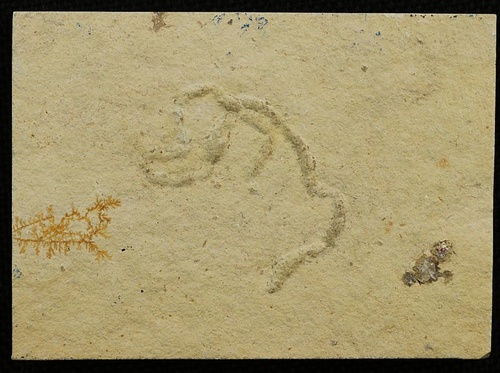 Open extra large image