> Minerals
Hessonite
Item number: MINS214
Format: 35 (the sample fits or fills up the box of 55x51x25 mm. Sample might be little higher)
Size: 50x40x35 mm
Crystal size (max.): 12 mm
Weight: 64 g
Locality: Vycpálek quarry, Vápenná (Setzdorf), Jeseník, Olomouc Region, Moravia, Czech Republic

1,2 cm big lustrous, redisch-brown crystal of Hessonite, grown in marble matrix. Typical Garnet specimen from Jeseníky Mountains in Moravia.



In stock.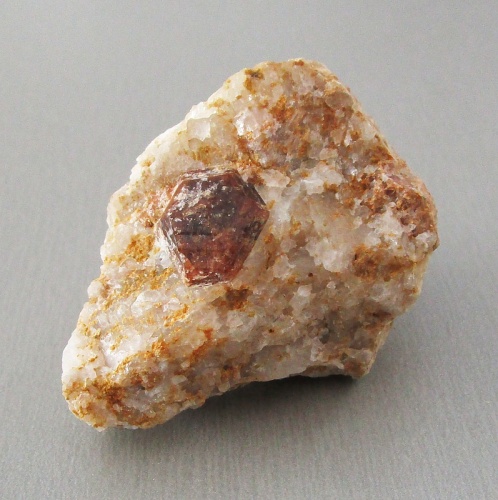 Open extra large image