> Minerals
Hessonite
Item number: MINS1030
Format: 18 (the sample fits or fills up the box of 85x63x25 mm. Sample might be little higher.)
Size: 90x58x50 mm
Crystal size (max.): 8 mm
Weight: 350 g
Locality: Bludov, Šumperk Region, Moravia, Czech Republic
Accessory mineral(s): Wollastonite, Calcite

The white stone, local known as  Bludovite, is a metamorphic rock a mix of Wollastonite, Calcite and Garnet.  The brown variety of Garnet  - Hessonite build up the single crystals up to 8 mm in diamenter  within the  matrix and crate a nice contrast with snowy white background.



In stock.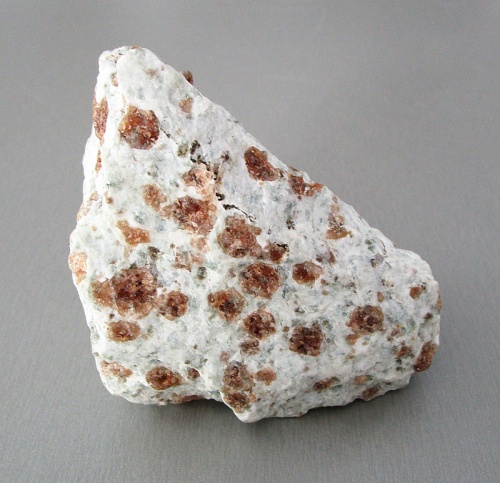 Open extra large image