ESTWING Rock Pick, chisel edge, wide face (22oz)
Item number: EH137
Weight: 900 g

A new rock hammer by Estwing - hammer face widened to 25 x 25 mm.
Head weight: 616 g (22 oz.)
Total weight: 900 g.
Handle:  300 mm (12 inch)
Estwing identifier: E6-22BLC, 03-1E622BLC
Made in USA
Pre-order only
To inform you about possible delivery date, please add to cart as usual and send without obligation. We will contact you about conditions for ordering per e-mail.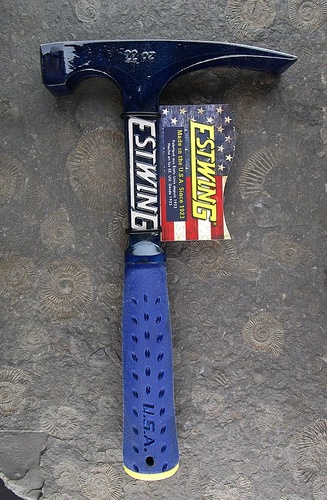 Open extra large image