> Stone processing
Diamond Faceting Lap 200 mm 360 grit
Item number: DFL8-360
Weight: 250 g.


Electroplated diamond faceting lap are excellent discs for comercial cutters or serious hobbyist. They perform both rough and fine grinding on stones and glass, when precision is required, and have a long life span because  they are made of steel, resulting in the highest quality lap available on the market. Each lap is manufactured using the highest quality diamonds to provide you a longer grinding life and clean, faster cutting. The diamonds are nickel electropalted uniformly onto a 1 mm thick steel plate.

Diameter 203 mm (8 inches)
12,7 mm (1/2") arbor

Grit 360 - fine, light performing and cab finish grinding

Weight 250 g.
Made in USA
In stock.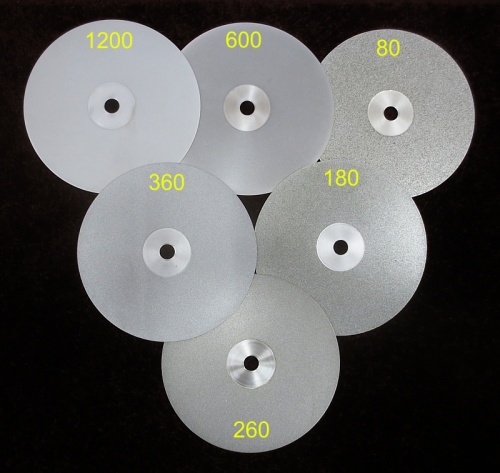 Open extra large image