> Minerals
Antophyllite, Phlogopite, Chlorite
Item number: MIN0333
Size: 110x70x50 mm
Crystal size (max.): 60 mm
Weight: 477 g
Locality: Heřmanov, Křižanov, Žďár nad Sázavou District, Vysočina Region, Czech Republic

Cluster of spherical aggregates of coarse-grained Phlogopite known as Heřmanov sphere. Phlogopite in the center has a rim of radial Anthophyllite, sometimes the chlorite zone is developed between both minerals. Heřmanov spheres can be found frequently as a single spherical aggregate, clusters are extremely rare. A real show piece for collectors.



In stock.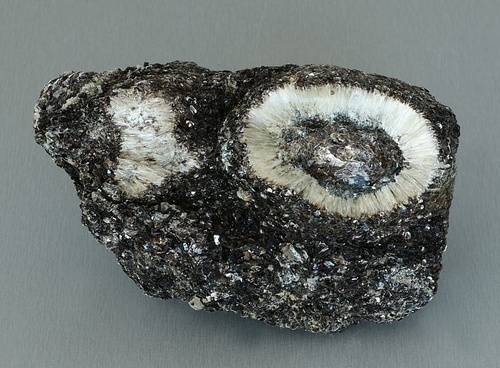 Open extra large image