Acadoparadoxides sirokyi (cephalon)
Item number: FOS414
Format: 12 (the sample fits or fills up the box of 94x85x30 mm. Sample might be higher than 30 mm)
Weight: 173 g
Age: Paradoxides gracilis Zone, Jince Formation, Middle Cambrian
Locality: Ostrý Vrch, Felbabka, Brdy Mtn. Area, Czech Republic

Trilobite head of   Acadoparadoxides sirokyi (Šnajdr 1986)  from middle Cambrian shales of the Barrandian, Brdy Mountains, Czech Republic.

Acadoparadoxides sirokyi is one of the largest trilobite at Barrandian area.
Overall size: 7,5x8x2,1  cm
Cephalon (head) size: 33x41 mm
In stock.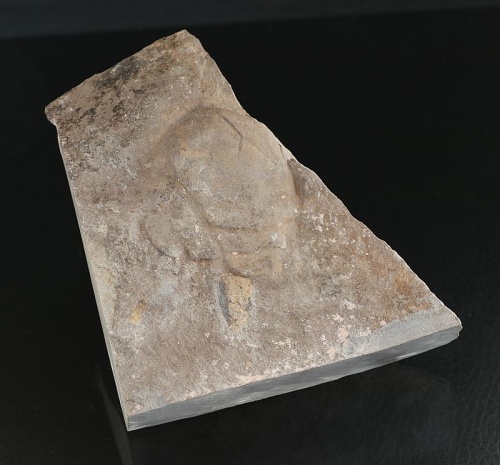 Open extra large image